Personalized Landscape Design Services
for Your Niwot, CO Property
Enjoy an Outdoor Environment that is Designed with Your Home and Lifestyle in Mind
If you have been dreaming of a better landscape full of color and texture and equipped with luxurious outdoor living features to help you relax, then you need to come to Outdoor Craftsmen. Our creative and experienced landscape designers have the skills to transform your Niwot, Colorado residential landscape to complement your home and your personal lifestyle. We listen carefully to you, learning more about your preferences and how you would like to use your landscape throughout the year. Our landscape design services also involve careful consideration of your property and how we can improve it sustainably, so your landscape will grow and mature well over the years. A personalized design from Outdoor Craftsmen is comprehensive, including plants and trees, hardscapes, drainage solutions, irrigation, landscape lighting, and more. We aim to give you a breathtaking, high-end design to meet your exact needs.
Because we are sensitive to our local environment, Outdoor Craftsmen can also evaluate your new landscape in terms of environmental benefits and energy efficiency. This will allow us to find new opportunities to make your property more sustainable.
After we have worked out all the details of your new landscape and completed a design that meets your approval, we can move right into the installation phase of your project. We are a full-service landscaping company, providing every aspect of your project from start to finish and even offering ongoing maintenance after the landscape is complete. Getting started with us is as simple as filling out our online contact form.
We Build Customer Relationships Based on Trust and Respect
Innovative Landscape Designs Bring Out the Full Potential of Your Niwot, CO Property
Our professional team will increase the value of your property by adding new life and more luxury to your outdoor areas. Imagine how much you would enjoy being outdoors in a landscape designed with some of these elements:
Gardens that include perennials, alpine plants, or native plants

Xeriscape designs for low-maintenance landscaping

Thematic garden designs, such as cottage, Asian, contemplative, or contemporary

Rooftop gardens, raised beds, vegetable gardens, and specimen specialty plants

Hand-selected trees, shrubs, and evergreens

Better conservation thanks to expertly designed irrigation and drainage

Outdoor kitchen and dining area

Decks, patios, fences, arbors, verandas, and pergolas

Fire features, such as built-in fire pits and fireplaces

Retaining walls, boulder definition walls, and focal point boulders

Traditional pool design or a natural swimming pool design

Water features, including reflecting pools, streams, and waterfalls

Driveways, walkways, and garden paths

Outdoor art and sculpture

Sports areas and putting greens

Outdoor lighting, including security lighting and showcase lighting

Home entrance, front facade, and exterior renovations

Open-air structures, outdoor rooms, sunrooms, and enclosures

Greenhouses and atriums
Our extensive experience in landscape design ensures you can have whatever you desire in your luxurious outdoor retreat. Which of these elements are you longing for in your home landscape?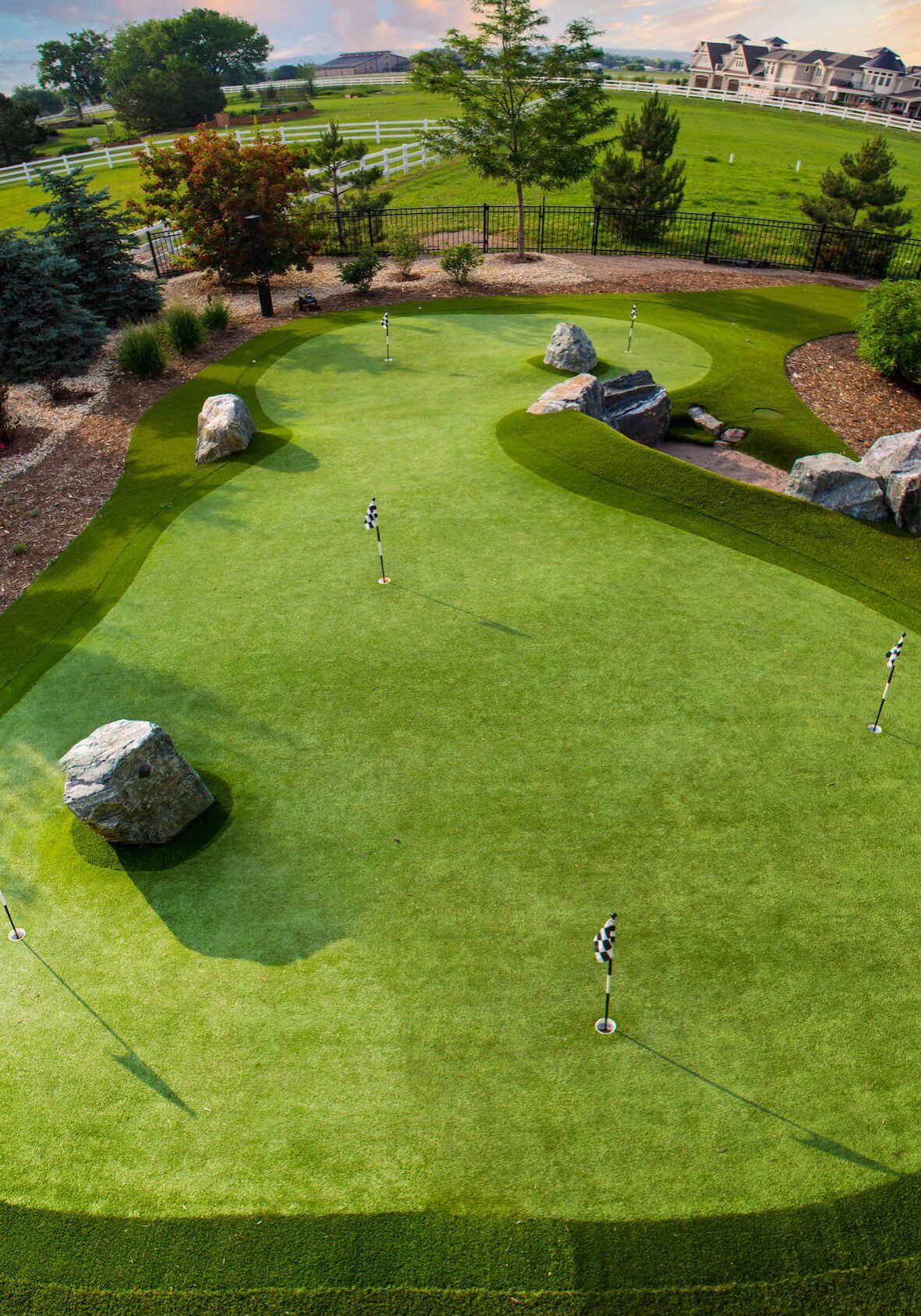 See How We Improve Local Landscapes with Customized Designs
All of Our Landscaping Services Are Tailored to Your Unique Needs
You have a vision for your landscape, and we're here to make your dream happen, one step at a time. Our phase-approach to landscaping enables us to break up your project into manageable pieces. You get the landscape you desire without hiring multiple companies to get it done. Find out more about each of our quality landscaping services.
Our Personalized
Landscape Design Process
Beautiful, blue Boulder skies are the limit for your landscape design! We take the time to discover what inspires you so that we can create the ideal landscape to meet all of your needs. Unleash the outdoor living space you've been dreaming of and be inspired with ideas you may not have even considered when you partner with Outdoor Craftsmen. Visit our Process page to learn more about our seamless process.
Proudly Serving
Niwot, CO and Surrounding Communities
Talk to a Professional
About Your Home Landscape
Getting started with our landscape design process is easy. Simply fill out our online contact form or give us a call, and we will schedule a consultation with one of our expert landscape designers. This is a time for us to gather details about your landscape, your ideas for it, and other information that will help us design the perfect outdoor spot for you and your family. You can feel good about our landscaping services because we strive to add sustainability into every project. 
Contact us to let us know how we can improve your landscape in Niwot, Colorado.