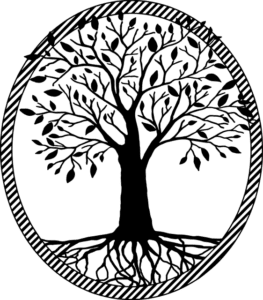 "Fire, water, stone, color, textures, and smell all stimulate the senses – this is my palette. I bring it all together using nature as inspiration." – Scott Deemer, President + Founder, Outdoor Craftsmen
In traditional Hebrew texts, the Tree of Life is an embodiment of the soul's journey back to the source. It connects all forms of creation. The tree reflects all the possibilities that are open to humankind and stands as an image of the entire universe.
The Tree of Life factors into many of the world's mythologies, religions, and philosophies. In ancient Mesopotamia, the tree of life was represented by a series of nodes and criss-crossing lines. It appears in Buddhism (the Bo tree), Christianity (tree of life in Genesis 2:9 and 3:22-24), Chinese Mythology, and more.
Not only does it provide strength, sustenance, and shelter, but it is a perfect example of balance between the four elements mentioned above: Earth, Air, Fire, and Water.
Need a little more balance in your life? Meditate on the image of the tree whenever balance is needed.