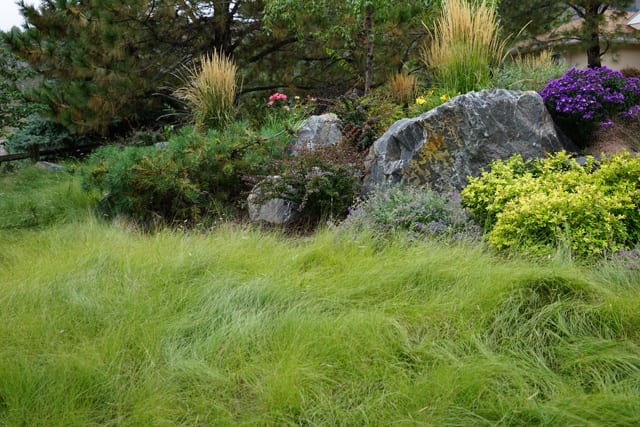 The idea of a romantic garden conjures images of paths strewn with rose petals, arbors heaving under the weight of flowering vines, a water fountain surrounded by wildflowers, fireplace areas with cozy seating, or a footbridge over a babbling brook.
You needn't live in a country setting to have a beautiful landscape imbued with romantic touches. What you need is a great landscape design and the right planting materials suited to your home's unique outdoor environment.
Outdoor Craftsmen designers listen carefully to their clients and provide landscape designs that meet the needs of the most specific requests. Want a shady path with exuberant hydrangeas spilling over the flagstones? Or perhaps a natural stone stairway leading to a field of grass.
Our designs for romantic gardens can include the most refined romantic details such as containers large and small with gorgeous seasonal plants and flowing vines, or a tranquil nook complete with trickling waterfall and unique architectural elements (like a gorgeous garden bench), and stacked stone walls reminiscent of English country gardens in a setting lush with succulent groundcovers.
February is a wonderful time for brainstorming with us about a landscape brimming with delightful ideas. Give us a call or email us today for your free consultation with one of our landscape designers. Our consultations are fun, educational, and always helpful. 303.828-0408  |  info@outdoorcraftsmen.com